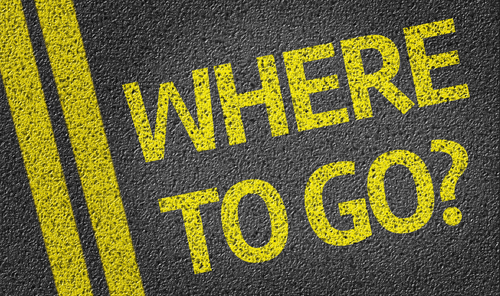 If you agree with this statement: 'Nothing like a party bus near me for a spectacular event!', then you have our whole-hearted support. Hiring a transportation vehicle is one of the simplest ways of travelling, one that makes any special occasion all the more special. Whether you go for shuttle or party buses in Scottsdale, you don't have to worry about being on the road all the time or getting around an unfamiliar city. You get to explore a beautiful area or party with friends, or both, while your driver takes care of the technicalities. However, just browsing won't do – you need to research your options and get the one with the very best features. This article will hopefully help you choose between a shuttle and a party bus.
Understanding the difference
Regardless of your group's size, choosing between a shuttle and a party bus is easy once you understand the difference and see what each of these vehicles has to offer. When it comes to a shuttle, the modern type is far more comfortable and enjoyable than the old ones used to be. A shuttle offers cozy coach-style seating arrangements and big windows to enjoy the surrounding vistas. Party buses are definitely more extravagant, with a limousine-inspired interior designed for partying.
What a party bus near me can offer
What does going for a party bus near me mean? It means going for a ride to remember! Excitement and adventure are what party buses are all about. You get to explore various regions while having fun on the road with your fellow travellers. Furthermore, party buses are a great choice for an upcoming special event, such as a pre-wedding event, a birthday party or a concert.
What are the benefits of a shuttle?
As for a shuttle, it will provide you with a slightly different experience. Comfort and fun are still guaranteed, but this type of vehicle is more suitable for casual events or getting from one place to another. For instance, a shuttle is a terrific way to transport your guests to a wedding venue while a party bus is awesome for the bride and groom to get into the groove. However, this doesn't mean that you can't have fun in a shuttle since they are typically equipped with a sound system and you are allowed to bring your beverages.
Budget matters, too
Your budget is likely one of the factors that will affect your decision the most. Generally, hiring a shuttle is more cost-effective than renting a party bus. However, this all depends on how you're planning to pay for the desired transportation vehicle. If you and your friends decide to split the bill for a party bus, this can be quite an economical option. Nonetheless, before making up your mind, you should discuss a payment method with your friends.
The more, the merrier… or is it?
The number of passengers is another important factor to consider when choosing a transportation vehicle. If you're travelling with a larger group, a shuttle may be more appropriate since it can accommodate up to 32 passengers. However, party buses also come in various sizes, with some of them being able to take in as many as 40 people.
Both a shuttle and a party bus have a lot to offer, so take some time to find out which one will best cater to your needs.
I want a party bus near me and AZ Limo is the #1 limo service that has just what I need!
We offer a range of options that will suit any preference or lifestyle. Whether you want to make a splash with your birthday party guests or host a family gathering in the countryside, AZ Limo's got you covered. Just shoot us a call so your special occasion can start off with a bang!